Hello friends and loved ones!
Please accept our humble apology for the long block of silence since our February 25th event. A multitude of exciting new developments have taken place here at A Little Creative Class! Before getting into ALCC's progress, we would first like to give a huge THANK YOU to all of the incredible artists, fashionistas, musicians, and especially parents who travelled all the way from Troy so their youth could model in our Feb. 25th event. We love you all very much and hope you still love us despite the delayed expression of gratitude.
The second part of this post is dedicated to sharing our progress. Hopefully by the end you will understand all we have accomplished in the time since our Summer of 2016 Creative Round Up. It has been amazing, hectic, rewarding, and incredibly hard work, but in one short year many of our plans are becoming a reality. Scroll down the full post for more info on each of our exciting developments and opportunities to get involved!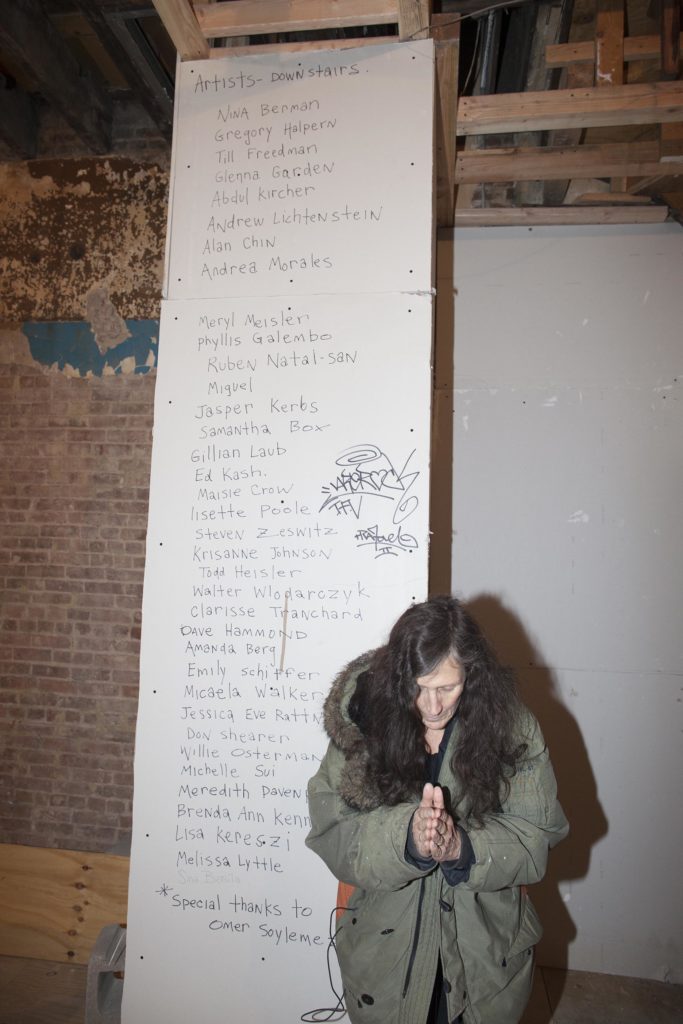 The names of all of the artists whose work was in our basement art show were written on the dry wall in the shop. The wall has since been covered up with finished plywood, but the names will live on under the surface just as the beautiful night lives on in our minds and hearts through memories and images.
….BUT FIRST
Recap of our February 25th Fashion Show and Basement Art Gallery:
On February 25th models, young creatives, artists, photographers, and a core group of A Little Creative Class mentors and board members came together to produce the first of what we hope will be many benefit art events in our commercial space. Though it was still under deep renovation, just for one night the 236 Malcolm X Blvd. location became a magical space where our dearest friends, family, and members of the community gathered to show love to our budding non profit. The fashion show, "Rags of Light", was a labor of love for visionary artists and our amazing new Vice President Don Shearer, who worked for months pro bono to create a collection of wearable art pieces that were inspired by A Little Creative Class' commitment to see beauty in all things. Through the transformation of ordinary and discarded objects, Shearer created over 150 wearable art-a-facts that were walked down the runway to benefit A Little Creative Class.

The models were a mix of young people from Troy, industry professionals, and people for whom modeling has always been a dream. All of these folks were assembled and coordinated by Omer Soylemez, a student from The New School's New Media and Design program who worked tirelessly to assist Shearer in staffing the show. Music was provided by world-renowned Bed-Stuy legends Rasheem and Friends.
Left: Rasheem and Friends. Center: The store two days before the fashion show. Right: Ellie Wells on the runway.
The combination of a generous donation from The Compass Realty Team – who worked with Kenneally to secure the Malcolm X Blvd. space – the sale of bargain basement art works, along with Shearer's pieces helped raise a little over $2500. The money, of course, was not the point for this celebration of art and community — the real capital that we took in came from strengthening and expanding the love and support for the individuals and values of our program. The benefit also included a $50 bargain basement art sale which was made possible through a donation of prints from a community of supportive photographers.
Special thanks to The Compass Team, which included Helen Chee, Rezwan Shariff, Damon Bodine.
The models and the photographers who gave their time and talents to the event were invaluable:
Photographers
Sina Basilla
Amanda Berg
Nina Bernam
Samantha Box
Alan Chin
Maisie Crow
Meredith Davenport
Jill Freedman
Phyllis Galembo
Glenna Gordon
Gregory Halpern
Dave Hammond
Todd Heisler
Krisanne Johnson
Ed Kashi
Jasper Kerbs
Brenda Ann Kenneally
Abdul Kircher
Gillian Laub
Geddes Levenson
Andrew Lichtenstein
Andrea Morales
Meryl Meisler
Ruben Natal-San Miguel
Willie Osterman
Lisette Poole
Jessica Eve Rattner
Don Shearer
Emily Shiffer
Michelle Sui
Clarisse Tranchard
Micaela Walker
Walter Wlodarczyk
Steven Zeswitz
Models
Robert Bennett
Grace Bozza
Simon Gonzales
Shirley Henriquez
Ashley Hobbs
Muhammad Mujaddad Javed
K.A.E.
Adrienne Kanter
Jasper Kerbs
Tatiana Portugal
Nolan Reese
Adrian Saich
Gabriella Scerbo
Sabrina Scerbo
Mosi Secret
Omer Soylemez
CC FASHION SHOW VIDEO
If you missed the show, what remains of the items from the collection are now available here in The Shop for A Little Creative Class at 236 Malcolm X Blvd., Bed-Stuy, Brooklyn.
Special thank you to our documentary volunteers:Brian Chu, Steven Zeswitz, Walter Wlodarczyk, and Jacob Gervich.
Maspeth, NY: The new home of ALCC Residency!
We had not begun to recover from the "Rags of Light" show, when in March we formally moved into the ALCC residency space. This 8,000 sq. ft. property in Maspeth, NY will provide living space for young creatives from Upstate NY during our program months and be rented as studio space on a rotating basis in the off months to help with the residency operating costs. The space includes a 1200 sq. ft. studio space and 5000 sq. ft. outdoor space. We welcome any revenue producing ideas that will support the space during our residency down time.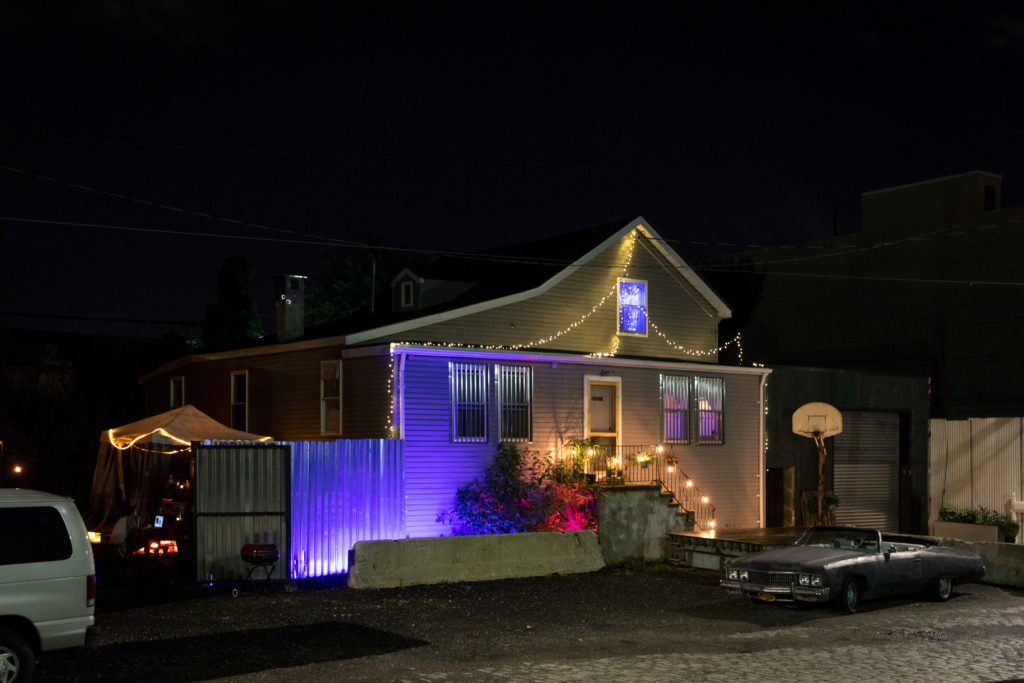 The residency house in Maspeth, Queens, taken during the opening party on June 24th.
June 24th:
On Saturday, June 24th A Llittle Creative Class held a board meeting where board members, some of our Troy parents and students, and new friends got together at our Maspeth residence to discuss our collective mission. We then had a BBQ and were treated to live music by some local band Yairms, and some of their friends.
THANK YOU YAIRMS AND TRANS AM FOR ALL YOUR LOVE AND SUPPORT!
Photos from the board meeting at the residency house in Maspeth, on Saturday, June 24. 
Photos from the residency house in Maspeth, on Saturday, June 24.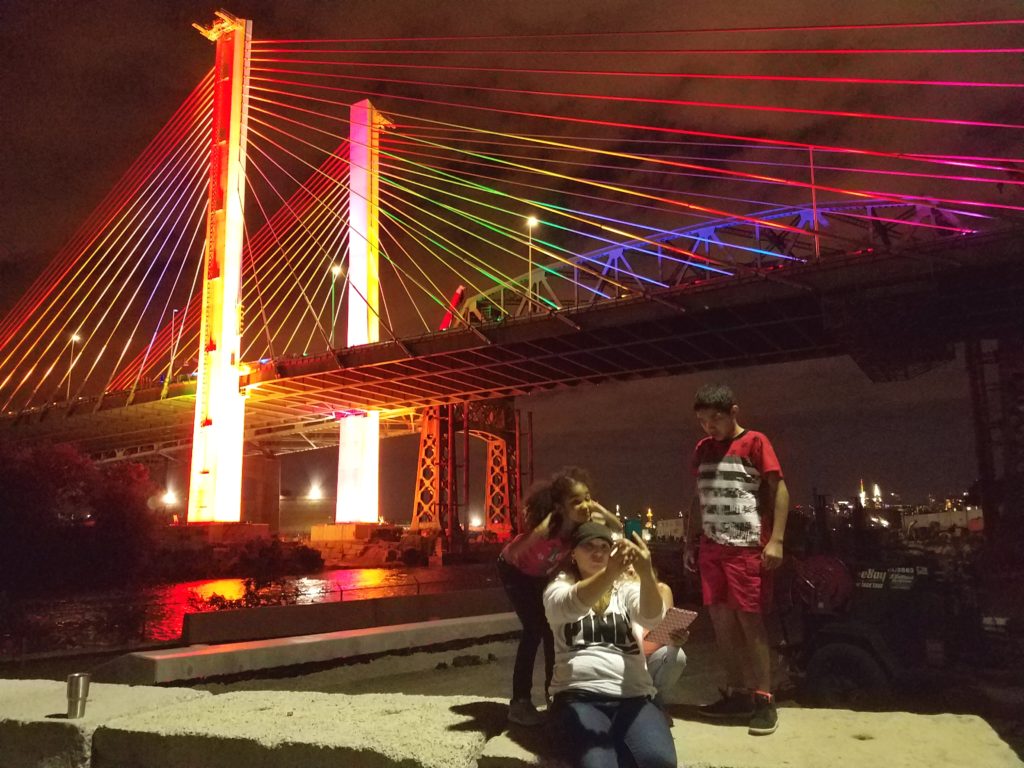 Board member Dana Wells and her kids visit the new Kosciuszko Bridge – just a hop away  from our new home in Maspeth.
June 25th:
We opened the shop for A Little Creative Class located at 236 Malcolm X Blvd., Bed Stuy. Sales from the shop will support the residency, in addition to the space being a platform of cultural exchange for our young residents from upstate New York. Shop hours are Thursday and Friday 3:00 pm-10:00 pm, Saturday and Sunday 10:00 am – 10:00 pm, or by appointment. Please email info@alittlecreativeclass.org.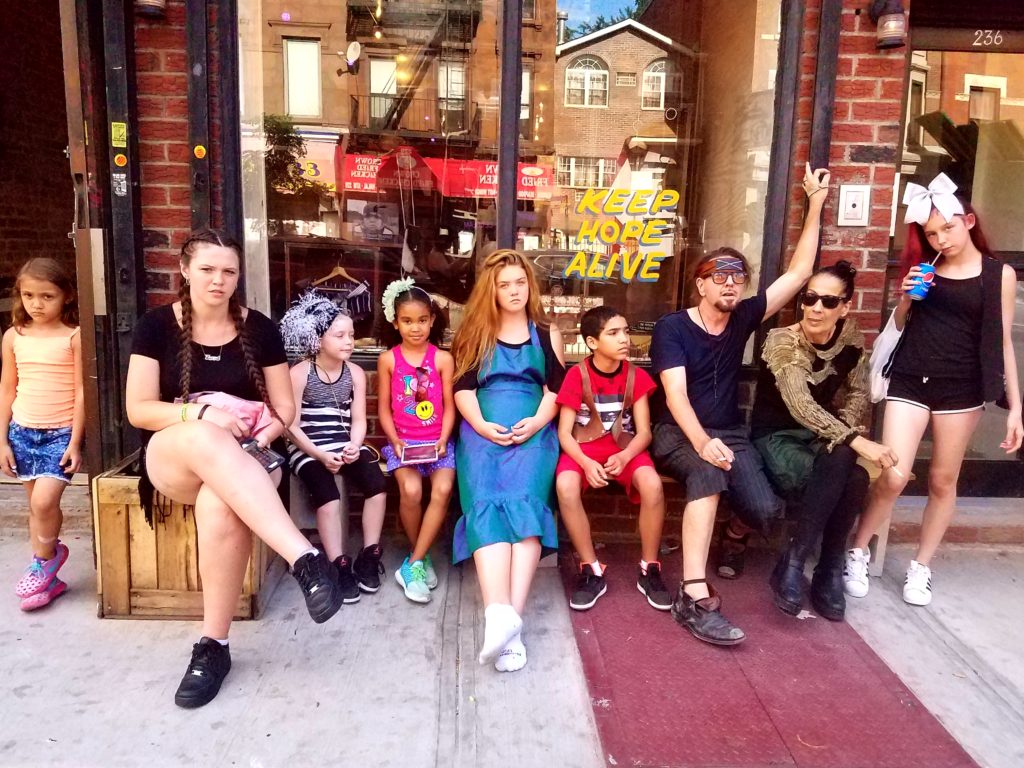 Young people who will take part in the residency as well as those who walked in the runway show in February, came to support A Little Creative Class, including designer and ALCC Vice President Don Shearer. Shearer's "Rags of Light" collection made especially for us, is available in the shop.
Left to right: Ellie, Shy-Shy, Brianna, Azayah, Loralei, Dasaun, Don, Adrianne, and Alexis.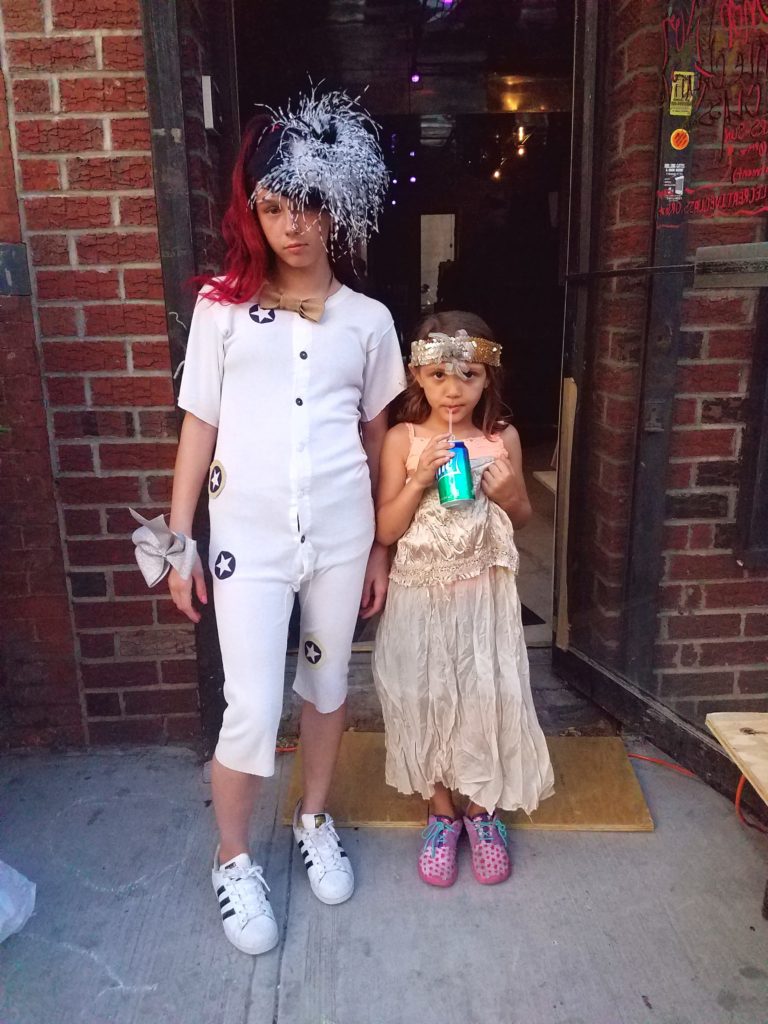 Opening reception for the Shop for A Little Creative Class, that took place on Sunday, June 25.
Special thanks to the Ralphies, Big and Little, who worked very hard all spring to help with construction cleanup, and the setup of both spaces for our opening in June.
Shop Before and After:
Left: Shop then, in December 2016. Right: Shop now in June 2017
Renovations for the shop began in December 2016, then were completed in February 2017.
Throughout the long renovations, some of our friends from upstate in Troy came and helped us get ready. Seen here: Kayla and James.
More news:
In addition to our new Vice President Don Shearer (YAAAYYY!), we would like to announce new board members, Brenda Carr, an artist, registered nurse, and graduate of Mt. Holyoke and Meredith Davenport, National Geographic photographer and Professor of Photography at Rochester Institute of Technology.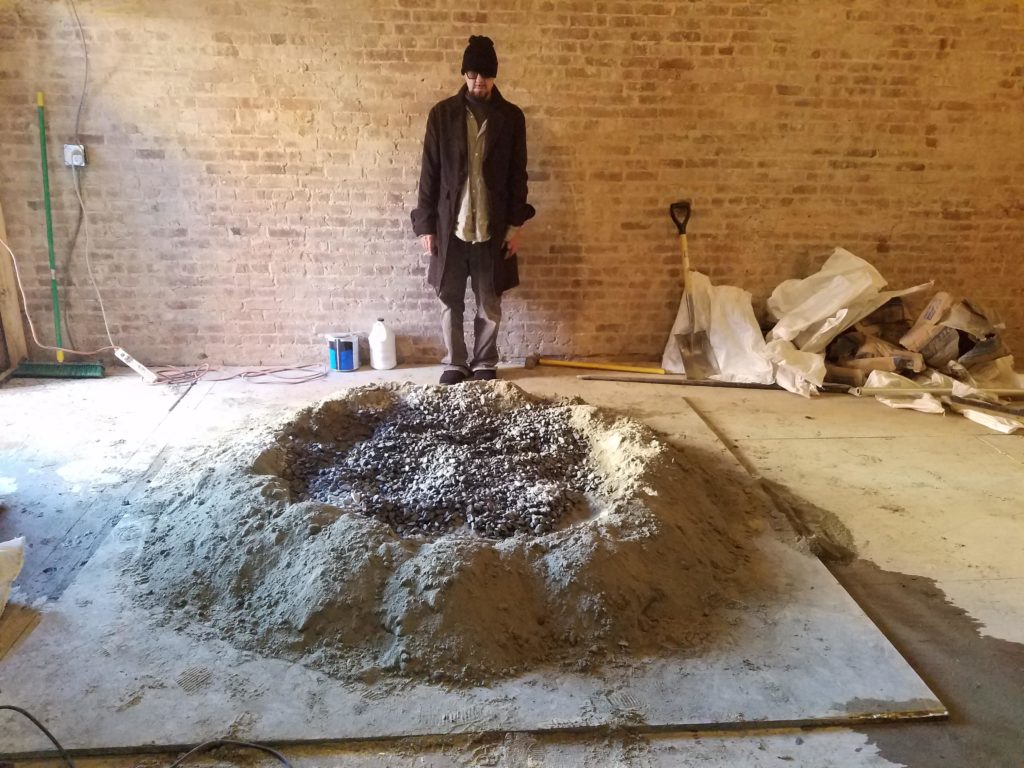 Photo of Don at the Shop for A Little Creative Class, mid-renovation.
July 23-August 6th:
Board members and mentors will help us welcome the first A Little Creative Class cohort of four young people from Troy, NY, and one from Staten Island, NY. This will be our prototype class as we continue to develop our New York State community partnership plan.
In the spring of 2017, Gregory Halpern, and Willie Osterman, professors at RIT brought their art students all the way from Rochester, to be the first to visit the Maspeth residency house. Their visit dispels the myth that Maspeth is "too far to visit."
We will be tracking our journey on Facebook and Instagram, so stay tuned!
Opportunities to get involved with ALCC:
-We are always looking for mentors — particularly over the summer to help with the residency.
-Anybody who might need a place of solitude for artist residency in the off season.
-We are looking for a full time outreach person who will work with the president to contact and build relationships with community stakeholders and youth organizations throughout Upstate NY. A monthly stipend will be provided based on experience.
-Photographers, writers, and editors to facilitate our traveling scrapbook workshop.
-We are looking for individuals to help man The Shop For A Little Creative Class on Malcolm X Blvd. and help organize pop-up sidewalk events.
Stay tuned for news of our possible sister retail and creative workshop in Troy, NY!
Other ways to help:
Direct donations can be made through our Paypal.
In addition, we are always looking for scrapbook materials, cameras, recording equipment, printers, paper, pens, wood, metal…anything that we can make art out of!