Below is a list of news, governmental, academic, and institutional articles (as well as videos) about the creative class, knowledge economy, and creativity in New York State. We will regularly add to this list, and welcome interesting new information via our email.
---
Why the Scrapbook Workshops Are More Than Just Storytelling, and the Importance of Creativity to Your Life and Income:
Living a Meaningful Life is as Simple as Storytelling
How Powerful Stories Can Change the World for the Better
The Early Catastrophe: 30 Million Word Gap by Age 3
Upon the Release of Her New Memoir, Patrisse Khan-Cullors Reflects on the Power of Storytelling
---
The Inequality Gap Between Urban and Rural (Upstate/Downstate):
The Call to Community in a Changed World
Confronting the New Urban Crisis
The Urban-Rural Divide Matters More Than Red Vs. Blue State
The Rural-Urban Divide in America
How the Widening Urban-Rural Divide Threatens America
A Divided Empire: What the Urban-Rural Split Means for the Future of America
The Income Gap in New York Really is as Insane as You Thought
---
Anti-Poverty Organizations:
Poor People's Campaign: A National Call For Moral Revival
---
Poverty and Inequality Facts and Statistics for New York State:
2017 New York State Annual Poverty Report
Poverty Data in New York State
2017 Federal Poverty Level Guidelines
Income and Resource Limits for New York State Public Health Insurance Programs
Childhood Poverty Called 'Epidemic' in New York Cities
Child Poverty Now 'Epidemic' Across Upstate New York
Capital Data: Child Poverty in New York City
NY Lags in Reducing Child Poverty
New York State Leads Nation in Income Inequality
The Income Gap in New York Really is as Insane as You Thought
U.S. Census Bureau Releases Small Area Income and Poverty Estimates for Counties
Lean Out: Gender, Economics, and Enterprise; Volume 2 (2017) of The Seneca Falls Dialogues Journal talks about the difficulty of moving up from low-paid jobs in today's service economy to better jobs in the growing creative class in New York State. Labor historians say that today's service jobs are the equivalent of the grueling factory jobs of the early 1900s.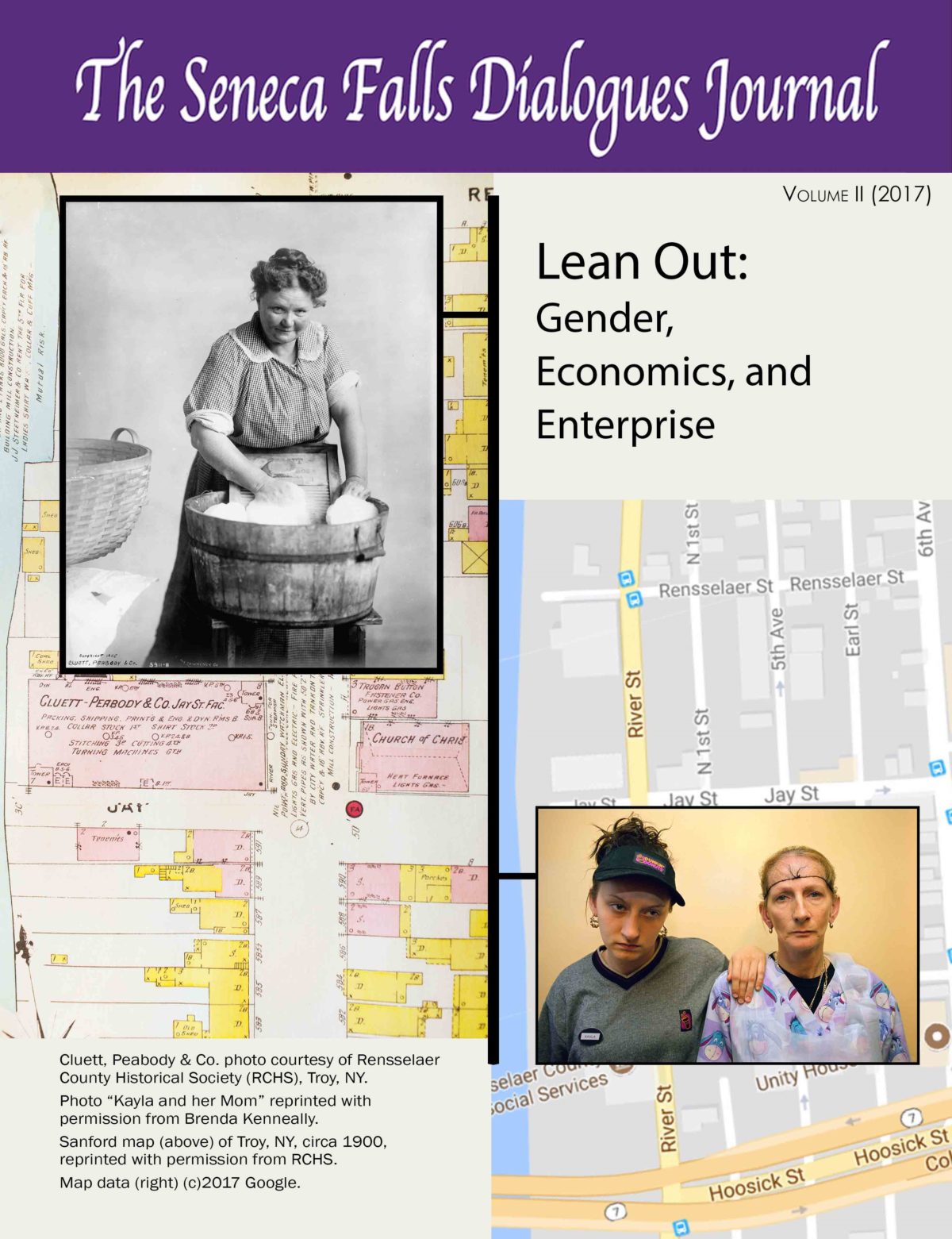 ---
Who is Building the Creative Economy in New York State…Are You Prepared to Join Them?
UNESCO Creative Economy Report 2013
The Rise of the Creative Class, Richard Florida, June 27, 2012, Huffington Post
Tenacious Troy: A Rebirth in Totality
The Second and Third Lives of Elite Urban Neighborhoods
A Town on New York's Hudson River Reinvents Itself
Rise of the Creative Class Worked a Little Too Well